Fueling your trust with an extended warranty!
Yamaha Motor Pakistan acknowledges and recognizes the faith its valued customers have put into Yamaha and its motorcycles. That's why Yamaha has decided to reward them for their trust by issuing a special extended Engine Warranty up to 3 years or 30,000 KMs!
Now Yamaha bikers can ride with the belief that Yamaha endorses its use for a longer period! The extended warranty makes Yamaha the only motorcycle company in Pakistan to offer an Engine Warranty of 3 years or 30,000 KMs.
The special warranty exceeds industry standards by giving customers more reason to trust the brand and its products, for much longer.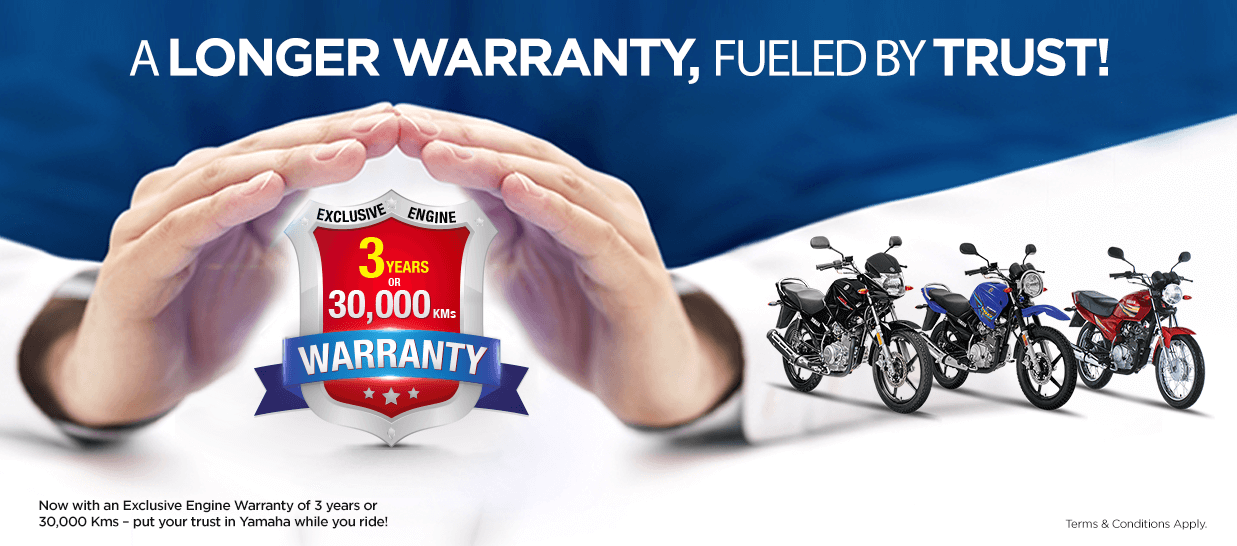 The warranty will be applicable on all Yamaha motorcycles – the YBR125, the YBR125G and the YB125Z – and can be availed by every customer purchasing the bikes from its wide dealership network across the country.
However, customers must note that in order to claim the warranty, it is mandatory that the periodic maintenance & service of their Yamaha motorcycle be performed at the company's authorized dealerships. Record of upkeep and maintenance must also be recorded by entering data in the chart given in the handbook.