It's Time To Welcome Your Perfect Riding Partner!
We've got some great news for Yamaha bikers! The wait is finally over – the latest 2019 model Yamaha YB125Z is out, and ready for you to ride on. Whether it's fun, work or simply having a good time with friends and family, the YB125Z proves itself as the Perfect Riding Partner, no matter where you go!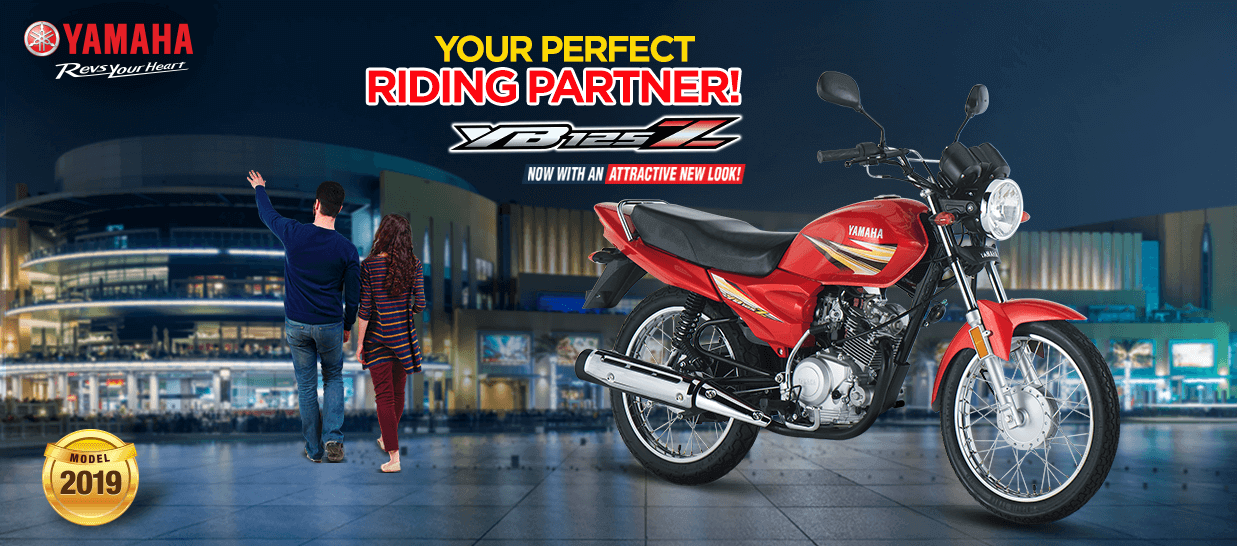 Cocktail Red
Experience the true comfort of riding, and do it with attitude!  The YB125Z in Cocktail Red Color is just what you need to have all eyes on you – all through your journey!
Majestic Black
Strike a pose and feel like royalty with the touch of gold on the Yamaha YB125Z in Majestic Black Color! No matter where you go, you're bound to make heads turn!
Metallic Blue
Once you're on the road, there's no stopping you from having fun, while getting all the work done! Flaunt your fun side with the YB125Z in Metallic Blue Color!
Specifications:
The Yamaha YB125Z has always been the favourite of Yamaha bikers, when it comes to a comfortable ride, along with power-packed features such as the Electric Starter, the Long & Wide Seat, the ideal Body Size and the advanced Trip Meter – which lets you not just record your speed, but also indicates your gear position and fuel gauge.