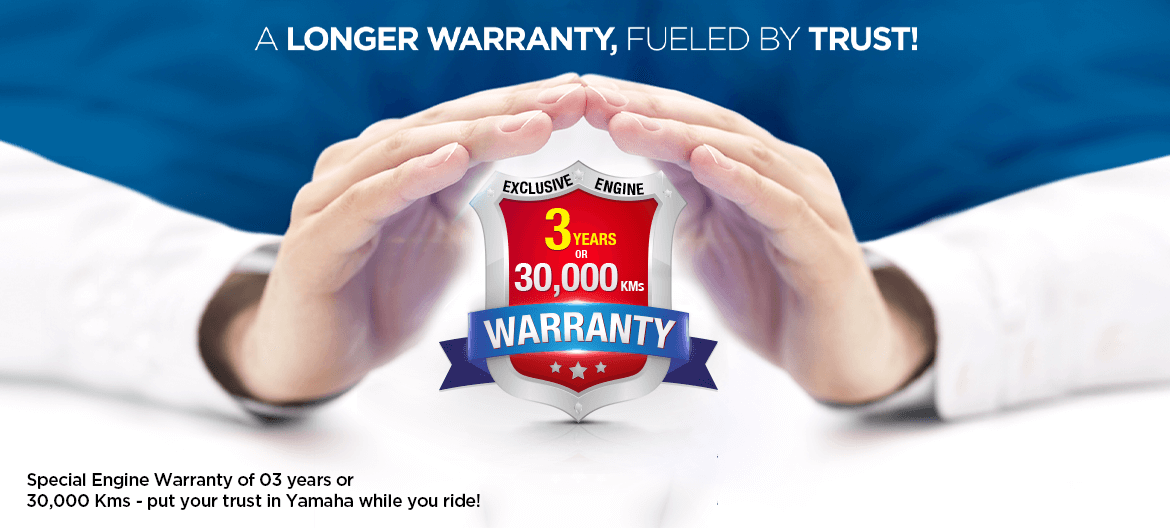 CHASSIS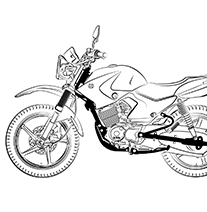 *01 year or 12,000 Kms
(Whichever comes first)
ENGINE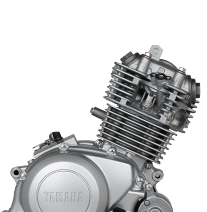 *03 years or 30,000 Kms
(Whichever comes first)
BATTERY AND TYRE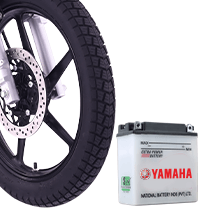 Applicable from the date of purchase.
Terms and conditions apply. Please refer to the warranty policy for details.
Owner of motorcycle should bring warranty registration certificate; duly filled and stamped by sales dealer (which is available in the Warranty Handbook) along with the Warranty Handbook and complete motorcycle to warranty claim dealer.