Secure Your Warranty
Secure Your Warranty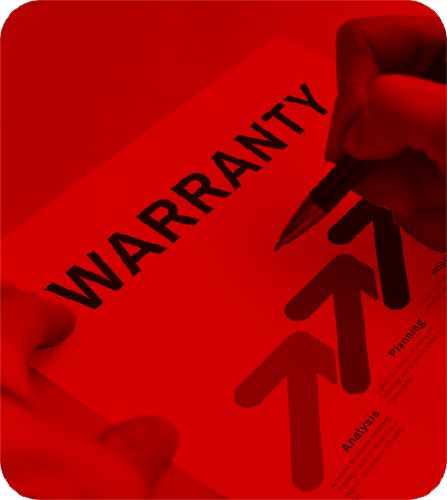 Keep your Yamaha fit and enjoy a perfectly safe and joyous ride. Remember to take care of your motorcycle by maintaining it and following the recommendations given in the owner's manual & warranty handbook. By following the instructions, not only will you enjoy the real feel of Yamaha, you'll also secure the warranty provided with the motorcycle (for details, refer to the warranty policy).
Yamaha Motor Pakistan (Pvt.) Ltd. recommends you to take special care of the following points to ensure your warranty doesn't get voided (also refer to the detailed warranty policy).
The warranty claim will only be handled according to the warranty policy printed in the warranty handbook provided with the motorcycle or in the warranty policy tab.
Always get your motorcycle repaired from authorized service shops (3S, QC dealers, or service dealers). Maintenance from an unauthorized dealer will void your warranty.
Follow the maintenance schedule given in the warranty handbook & owner's manual provided with the motorcycle. Always get the maintenance log filled by the authorized dealer. If the maintenance log is not filled the warranty will be voided.
Always use Yamaha genuine parts and Yamalube for the maintenance of your Yamaha. The use of non-genuine parts and lube will void your warranty.