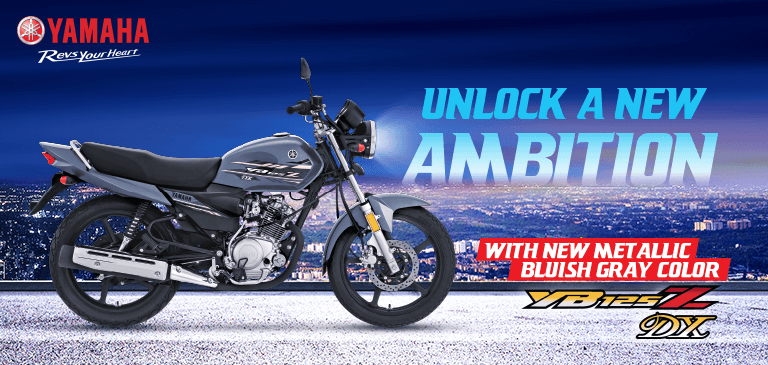 Yamaha Motor Pakistan is thrilled to announce the launch of the Yamaha YB125Z-DX in its newest color, Metallic Bluish Gray! Experience luxury and style with the ride's graphic color accent and top-tier performance.
So, Rev up your engines and get ready to ride with style! The Yamaha YB125Z-DX is the perfect ride for those ambitious ones who want to make a statement with their ride. With its stunning new color, this ride is the perfect choice for ambitious riders. Whether you're a smooth and confident rider or a style-conscious individual who wants to add a touch of luxury to your commute, the YB125Z-DX has everything you need to take on the road with confidence and personality.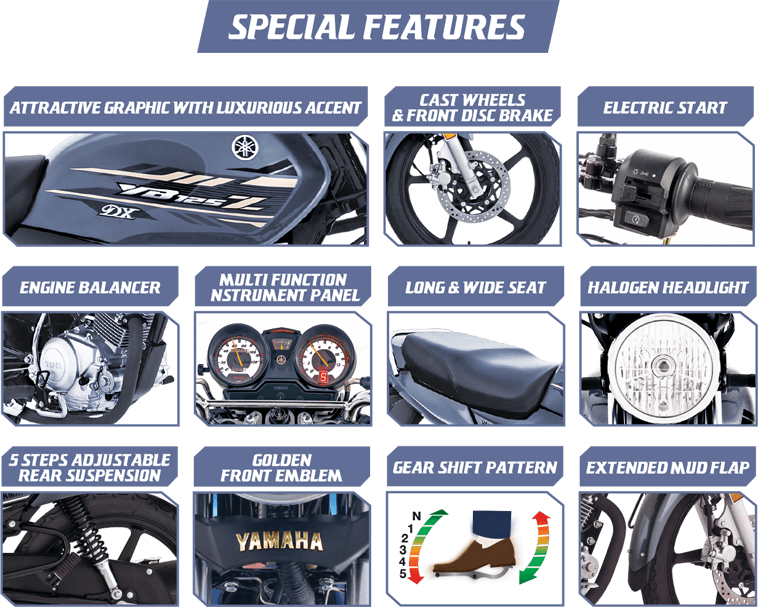 The Yamaha YB125Z-DX comes in three gorgeous colors: Metallic Bluish Grey, Vivid Cocktail Red and Metallic Black. Ride Your Ambition, Ride the YB125Z-DX!