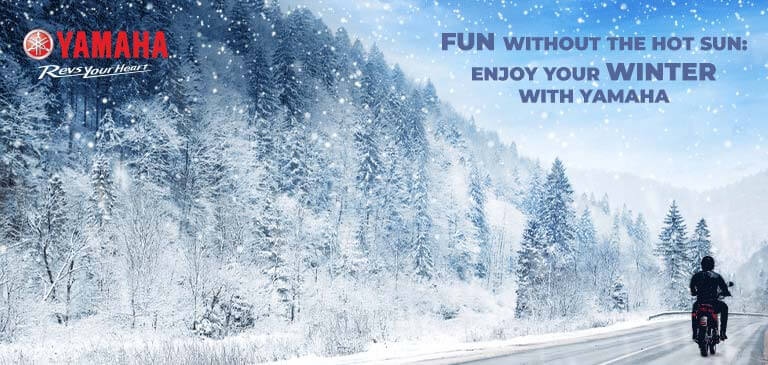 As the seasons change, so do our riding habits. Here are some ways you can wind away from your winter woes and continue to enjoy your time with your Yamaha.

A warm cup in winter
There are few better ways to enjoy the cold than with a warm cup of tea. Visit your favorite local chai dhaba and take in the weather with a warm cup of your favorite brew. You can also use this opportunity to discover new places around you.

Bonfire
Any time spent with friends is time well spent. Winters are a great time to enjoy bonfires and even barbecues if you can. The mix of cool wind with the heat from the fire is quite the spectacle and could create memories to cherish for years to come.

Join a riding club
Yamaha Riders Club is the perfect place for you to meet like-minded individuals and form friendships based on your favorite activity – riding. Especially in winter, clubs like this can be very useful in providing activities to do and places to go with people who share the same passion.

Winter safety is vital to ensuring your well-being. Remember to keep your Yamaha well maintained, use genuine Yamaha parts from authorized dealers only, and always wear appropriate winter clothes to stay warm.

Conquer winter with Yamaha!