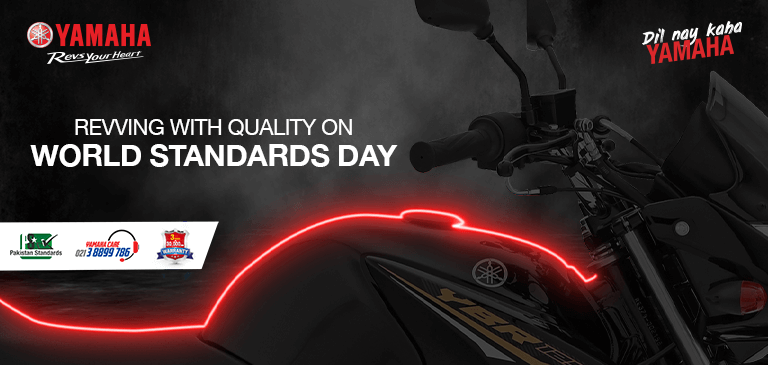 Every year, members of the IEC, ISO, and ITU celebrate October 14 as World Standards Day. The day recognizes the collaboration of thousands of experts who develop the technical agreements that are published as international standards. These established standards are important in ensuring the safety, reliability, and consistency of products.

Quality is at the heart of every Yamaha: from the parts used, to the innovative design. Every Yamaha is PSQCA certified and made to follow the highest standards for a distinguished, quality product. This can be seen across the entire Yamaha range. The use of the latest technology and careful crafting ensures that Yamaha continually produces the perfect riding partner.

For a ride that revs with quality, the only choice is Yamaha!