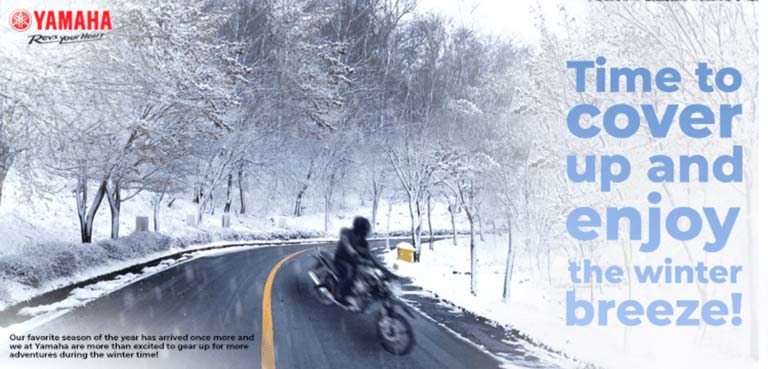 While our cozy blankets attract us, there's no denying the exciting feeling of getting in our winter look and heading out to enjoy the cool breeze as we ride our Yamaha motorcycles!
From hanging out with friends, enjoying hot coffee and munching on delicious dry-fruits, there's no season like the pleasant winter! Let the excitement take over and head out on more journeys with your friends and family, but don't forget to cover up with the right gear before getting on the road to stay safe – and also carry a hand sanitizer & wear a mask as extra precautions during the pandemic!

Keep your headlights on at all times, as visibility can be affected due to the fog in the early morning and late hours. Your Yamaha comes equipped with Halogen Headlights to brighten the way ahead, while also keeping you comfortable with the wide seat no matter where you go! So what are you waiting for? Conquer the winter season
this year too!
Ride safe, ride Yamaha and have a great winter!
To register for a free test ride and for more details, click here.